Special Trips in 2023
Bluewater Adventures is known for creating unique and memorable travel experiences on the British Columbia coast and Southeast Alaska. Although all are considered special, some of them are worth writing about here. Each may feature a notable bear behaviourist, an ornithologist or a First Nations Elder or artist - all contributing something of themselves and crafting an immersive, educational and unforgettable experience for each of our guests. This is what sets travel with Bluewater Adventures apart from the rest. In addition to our very talented and attentive Crew, these folks are sure to contribute to these trips in unique and meaningful ways.
Check back here often to see new ways to explore with us!
---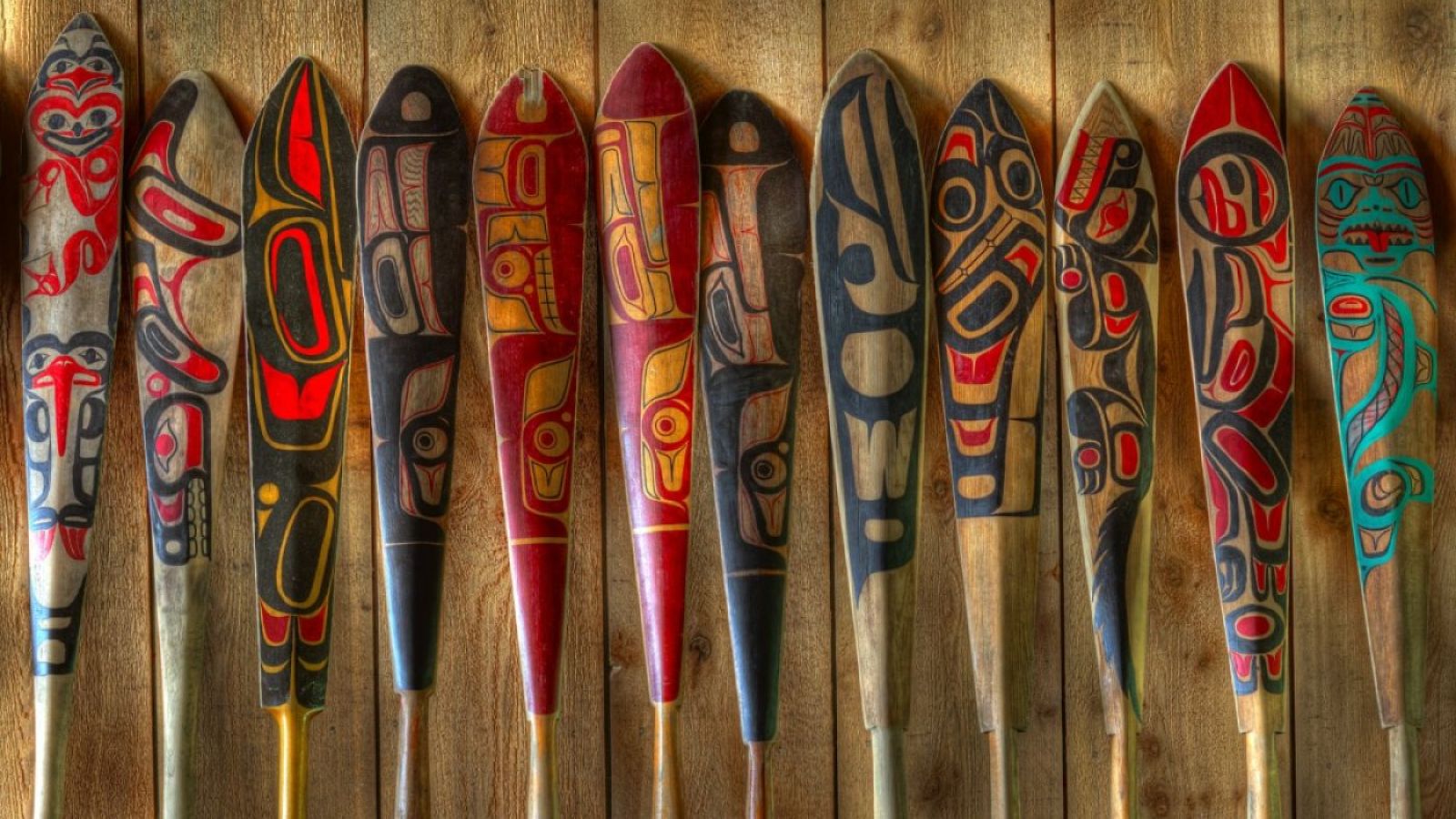 Immerse Yourself in Cultural History

Bluewater Adventures itineraries explore coastal areas of British Columbia that are the traditional territories of several First Nations communities. It is a breathtaking area made up of varying landscapes that provided the perfect locations to build villages dating back many thousands of years. The ocean provided an endless banquet and the land with supplies and medicine.

Here are some of the trips we are looking forward to where we have the opportunity to immerse ourselves in the coast with the help of our First Nations Resource Guides. We will learn about their history through art, myths and legends, their traditions and history, foods, and how they interacted with the natural world.
Haida Gwaii - Robert Davidson & Terri-Lynn Williams-Davidson

August 8 - 15, 2023

"Robert Davidson is best known as an impeccable craftsman whose creative and personal interpretation of traditional Haida form is unparalleled." robertdavidson.ca

"Terri-Lynn is a Haida musician, author, activist, artist, and lawyer, well known for her work in aboriginal-environmental law and as a recognized keeper of traditions." ravencallingproductions.ca
Together, they bring a very unique experience to travelers through their art, history and stories.
Contact us to reserve your space today to sail on this immersive Haida culture expedition.


Start/ Finish - Sandspit, BC
Vessel - Island Solitude

8-days - $8620 per person

(Add $100 sustainability fee + 5% GST)
---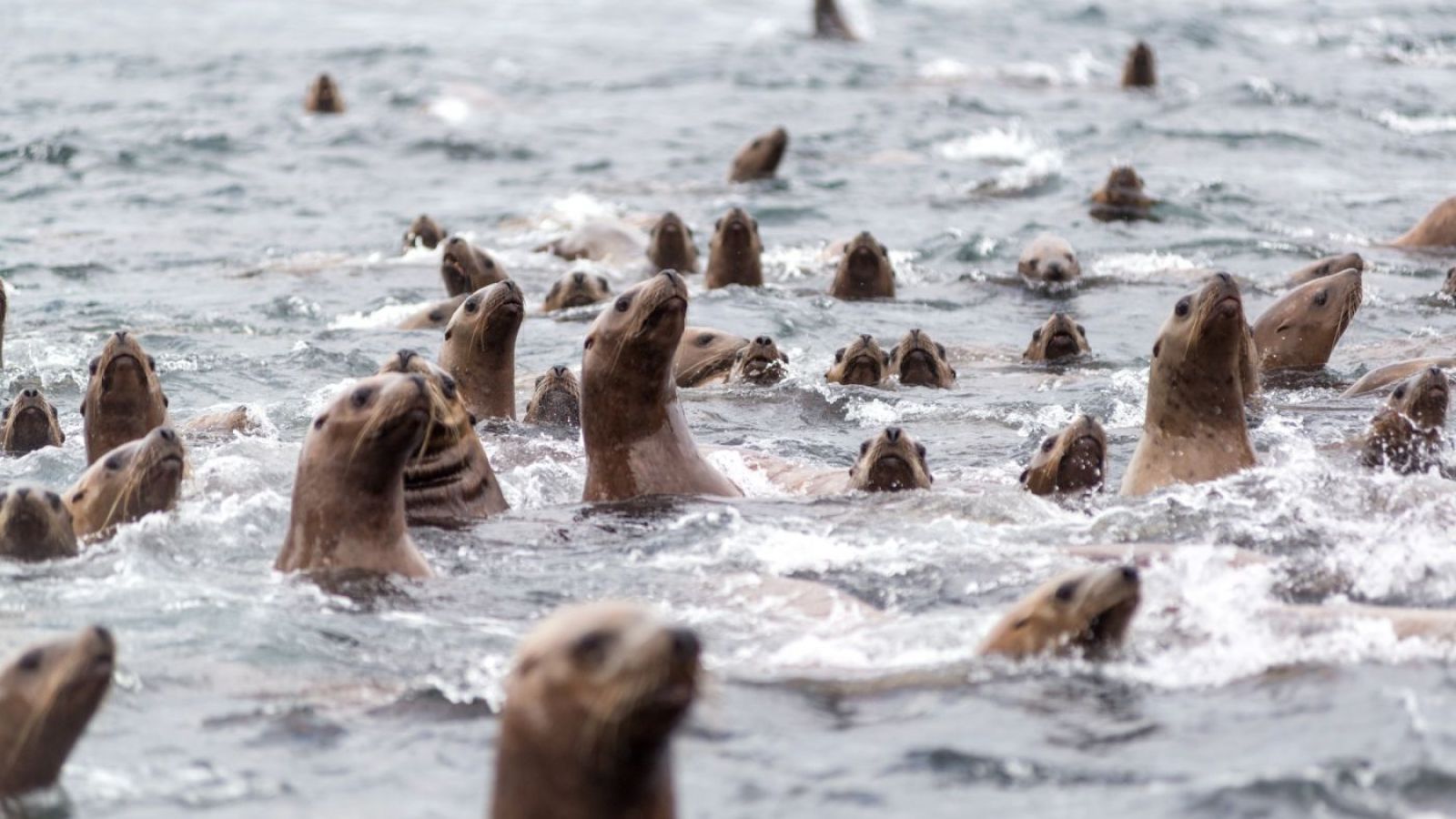 Wildlife Unfiltered


There are many things that the British Columbia coast is famous for. One highlight that brings people from around the world time and again is the absolute beauty and richness of our wild places. The richness of our coastal waters brings wildlife to the shores because of the bounty it provides them. From roots, grasses, berries and crabapples to tiny crustaceans, herring and salmon – the coast covers all the necessary food groups.

Our wildlife logs capture our amazing encounters throughout our operating season. The sheer variety of marine mammals, birds and intertidal creatures to bears, wolves, deer and pine martins – we are grateful for each moment they allow us. This is echoed by our wildlife specialists we welcome aboard. Leading our trips, they engage with answers and excitement to share what they know. Having difficulty choosing which trip to book – perhaps these renowned Naturalists will help you to decide.







North Vancouver Island - Whales, Totems of Johnstone Strait
with Rob Lott- Whale researcher & Conservationist

August 4 - 10, 2023
August 11 - 17, 2023

Rob Lott is policy manager and Orca programme lead for Whale and Dolphin Conservation (WDC), an international charity which campaigns to see a world where every whale and dolphin is safe and free. Based in the UK, Rob works on WDC's anti-captivity programme, addressing the issue of the ongoing live capture of cetaceans in Russia and Japan. He makes his annual pilgrimage to the BC coast to study our local orca populations. "Working for WDC gives me the opportunity to travel widely and see these conservation measures in action."

The Whales, Totems & Grizzlies expedition, including all of the iconic coastal highlights like orcas and humpback whales, grizzly and black bears, coastal first Nations art and history and quaint coastal villages with boardwalks leading to shops showcasing local artisans. The best! Choose from 2 departures, or join both trips back to back and save 20%!

Rob shares his experience of his time as Naturalist aboard Bluewater trips here in this engaging interview.

Start/ Finish - Port McNeill, BC
Vessel - Island Odyssey
7-days - $5750 per person

(Add $100 sustainability fee + 5% GST)
---
Great Bear Rainforest with Photographer/ Naturalist Liron Gertsman

September 29 - October 6, 2023

Liron has been observing and photographing the natural world continuously since he first got his hands on a borrowed camera and pair of binoculars at the age of five. His work has been experienced by millions in some of the largest museums across the world, including the Natural History Museum in London and the Smithsonian in Washington DC. He uses his photography and tours to educate on the importance of preserving and protecting the natural world for the continued health and existence of all who live on our planet. As a naturalist and photographer, he feels it is his duty to show people the essence of Earth, by thinking outside the box to create eye-catching images and unique experiences that connect people with nature. Liron's work has been widely recognized and awarded, sweeping the professional category of the 2022 Audubon Photography Awards among others.

Liron has ornithological training from the Cornell Lab of Ornithology and

Birds Canada, and

has a biology degree from the University of British Columbia.





Start- Bella Bella / Finish- Terrace
Vessel - Island Roamer


8-days - $7405 per person

(Add $100 sustainability fee + 5% GST)
---