Chasing Summer in Desolation Sound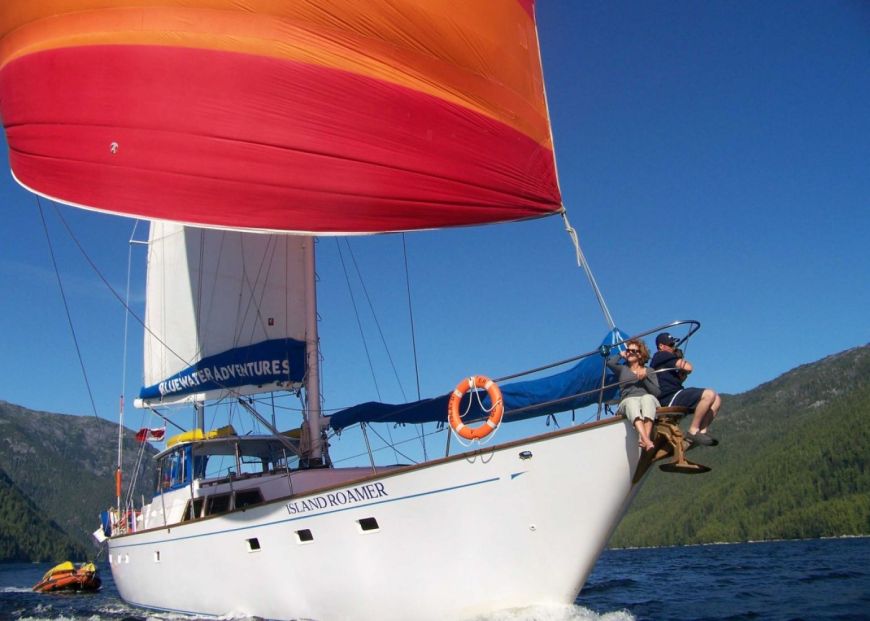 Desolation Sound is a hidden gem at the northern end of the Salish Sea. While only 150km away from the hustle and bustle of metropolitan Vancouver, exploring the many islands and nearby fjords of this region will leave you feeling as though you are completely isolated from the rest of the world. The labyrinth of inlets, islets, coves, and bays of Desolation Sound are framed by towering peaks of the Coast Mountain range, resulting in unusually warm and sheltered waters. Water temperatures in this region can reach as high as 25° Celsius in the summer months, providing ideal water temperatures for swimming, snorkeling, kayaking and paddle boarding. Enjoy swimming in the salt water of the Pacific and the fresh water of remote access lakes while we sail from anchorage to anchorage.
| | | |
| --- | --- | --- |
| Lunge-feeding humpback whale. Photo: J Varley | | Time to explore ashore!! |
With ample hiking, forested trails, and beach walks, you will have an opportunity to stretch those sea legs every day in a new area. Our accompanying naturalist will guide you through the local flora and fauna, giving you a better understanding of the ecology and interconnectedness of this biologically diverse region. Keep an eye on the water for transient killer whales attracted to the region's healthy seal populations, or humpback whales basking in the plankton rich waters. Scour the shores for black bears, black-tailed deer, and great blue herons, while scanning the treetops for the iconic bald eagles and other birds of prey. The abundance of wildlife and opportunity to engage in a variety of summertime activities makes Desolation Sound an all-encompassing itinerary for everyone to enjoy. Revel in the soft comforts of a good book while soaking in the sun on the foredeck, and let our crew host the sails to capitalize on those summer breezes...
Contact us
for more information on how to charter a small family/ friends group trip this summer!